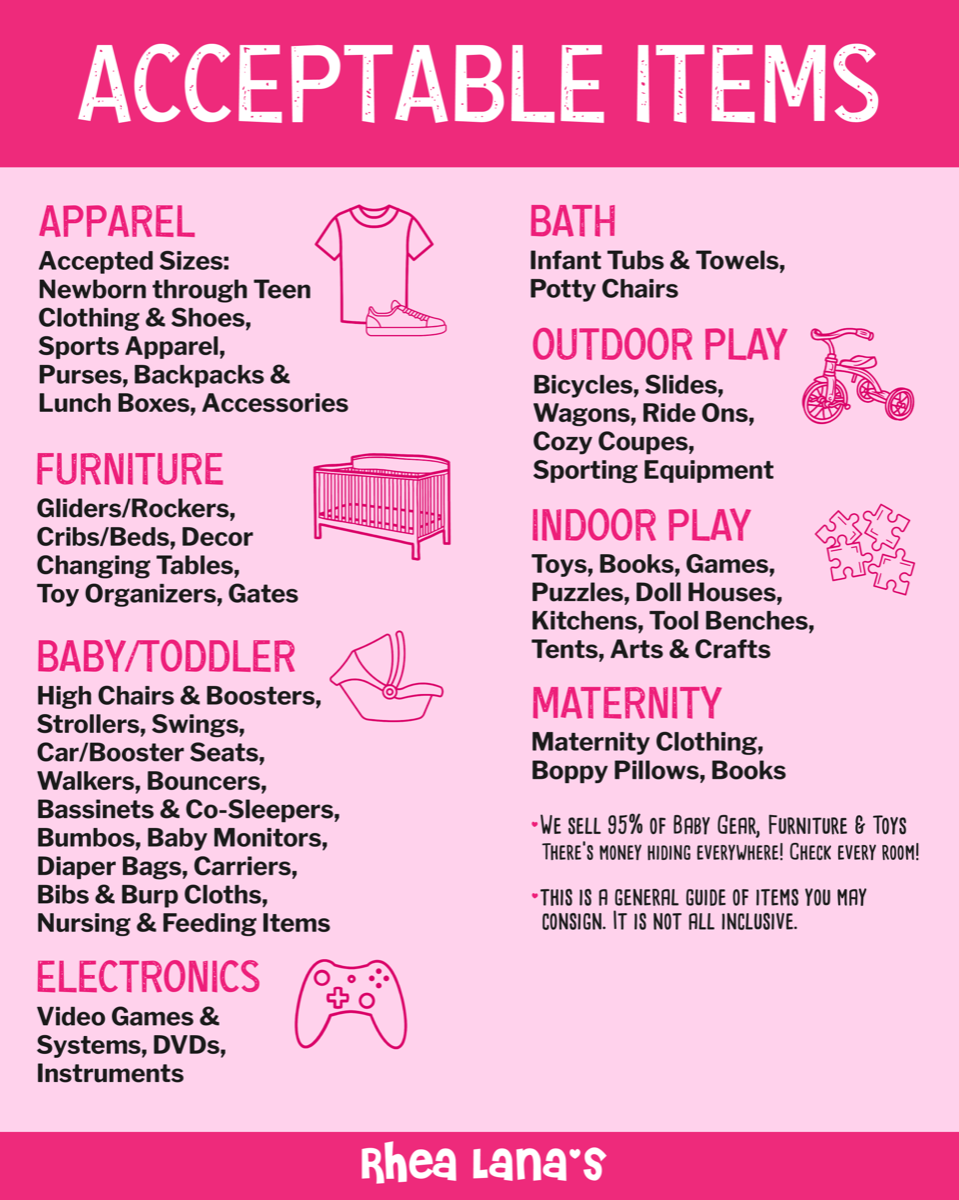 We Accept:
CHILDREN'S - Spring and summer apparel (No Fall or winter items)
Kids apparel
Kids shoes/sandals
Baby gear / Equipment
Toys - Ride on/outdoor toys
Small furniture/home decor
WOMEN'S - All season apparel (no winter items)
Women's apparel
Women's shoes/boots
Handbags/Wallets
Necklaces/bracelets only $15.00 or less (no rings, earrings, pins)
Accessories - Belts, sunglasses, perfume
Designer apparel, shoes, handbags
We Don't Accept:
Stained, torn or extremely worn clothing/shoes. Jewelry over $15.00. No recalled items and NO carseats.